Earth Root Spices and Herbs LLP was incorporated under the guidance of a group of visionaries with a mission to spread the magic of Indian spices all around the globe.
Under our brand Earth Root, we manufacture and export conventional and organic products like psyllium, spices, herbs, oil & grain seeds for the domestic and overseas market. It is our aim to build strong relationships with our clients by giving them the best products at economical prices.
Earth Root's founders have been involved in the trading of spices and grains since 1978, under the name 'M/S Habibhai Noorbhai & Company'. From 1995, we started manufacturing and exporting psyllium, spices, oil & grain seeds. Since 2012, we have been providing our products as private labelers to MNCs.
We have an ultra-modern manufacturing facility that complies with strict quality and hygiene standards to manufacture our prime quality products. The quality of our products is commended by the various certifications we have been awarded. With an accumulated experience of more than 25 years in manufacturing and exporting psyllium, spices, herbs,  oil & grain seeds and ready to eat products , we have a great understanding of the prevailing market. This knowledge helps us in coming up with quick and suitable strategies to maintain our hold in the market. Our R&D department is also a big help, as it allows us to develop new products according to the market demand.
Currently, the products of our brand "Earth Root" are exported to more than 20 countries. Recently, we have also started exporting honey. We are gradually spreading our roots to all corners of the world, while also increasing our domestic presence. In the coming years, we see ourselves becoming one of the premier manufacturers and exporters of Indian spices, herbs, oil & grain seeds, psyllium and honey, Insha'Allah.
Every Product adheres to global standard with a modern manufacturing facility that follows strict hygiene and safety rules and we have been awarded BRC, EU Organic, NPOP, NOP, HALAL, KOSHER, USFDA & APEDA.
Our Vision
Earth Root intends to carve a niche for itself in the market as a leading manufacturer and exporter of psyllium, herbs and spices. And also, Earth Root envisions creating an eternal legacy of oil & grain seeds and honey.
Our Mission
We aim to…
Provide excellent quality products to our customers
Constantly upgrade our manufacturing process to maximize our production in the best way
Give our customers economical options for superlative products
Become a productive and supportive supplier of herbs and spices
Follow practices that promote environmental sustainability
Our Values
Commitment: A commitment to sustainability and to acting in an environmentally friendly way.
Teamwork: Working in harmony with suppliers and clients to create an uncontested legacy in the market.
Integrity: We are dedicated to exhibiting integrity and honesty at all times.
Reliability: We want to be known for a company that is reliable, dependable, authentic and faithful under every condition.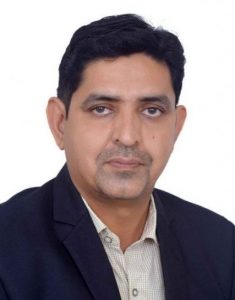 From
The Chairman's desk
It is with great pleasure that I welcome you to our humble initiative called 'Earth Root'. Cumulatively, we have been active in trading and manufacturing of psyllium, spices, herbs and oil & grain seeds, for almost 4 decades. The experience of all those years was enough for us to start an initiative like 'Earth Root', which focuses and deals in every aspect related to growing, manufacturing and exporting of psyllium, spices, herbs, oil & grain seeds and honey. We strive to become the premier manufacturer and exporter in the world, with the promise of always providing excellent products that are at par with international standards. Customer satisfaction is of the highest concern for everyone at Earth Root, as we believe happy and satisfied customers are the reason behind a company's success. It will be our priority to always surpass our customers' expectations.
Lastly, on behalf of Earth Root, I would like to thank our team and our business associates for being an integral part in the growth of our organization and for putting in tireless efforts to make the company what it is today.